The Importance of Personal Safety Training
There has never been a more critical time for businesses, religious institutions, and families to invest in personal safety training. Keeping your staff and family members safe through hands-on training in situational awareness, de-escalation techniques, and self-defense is both empowering and a foundation on which to build great relationships.
​​​Providing the tools and information to keep your staff safe is not just smart, it is good business. Retaining quality staff is easier, when they feel a company cares about their safety and wellbeing. Plus, hands on training, done at your location, is also great for team building, improving communication, and creating long lasting and important workplace bonds.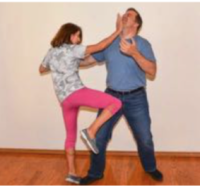 At Personal Safety Education, LLC, we make safety training easy, convenient, and fun to do. Training is custom tailored to your specific needs, and conveniently done on-site at your location. Don't have sufficient space at your location? Not a worry. We also have access to a great off site convenient location where training can also be conducted.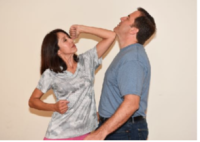 ​​
At Personal Safety Education, LLC we believe that safety, first and foremost, begins with learning to recognize and avoid threats to your personal safety. We also believe that should you have no choice, but to engage to protect yourself, that the self-defense techniques be basic, easy to use by anyone, regardless of size or strength.